🥁 The Big Update
Morning Builders,
We've been getting quite a few questions about the future of Kernal lately. So, in our build-in public fashion, we wanted to address them here for all our members to see. Today's newsletter will be a look at:
where we've been,
what we've done,
and where we're going
Time to see what's around the corner...  🗺
Where Kernal's Been
Almost a year ago, we posted our first blog. 5 startup ideas with a little story sent to a couple dozen friends. Shortly after, we launched on Trends and created a Twitter account. We started featuring content and quickly hit our first 1,000 users on Kernal. 🤙
More of the startup world caught wind of our story and we brought on more users from Indiehackers, Facebooks, subreddits and Slack Groups. We blew past 1,000 startup ideas which started attracting more VCs and angel investors to our site. This made us think bigger about our community... 💭
What Kernal's Done
4 months ago, we posted a newsletter that would change everything. We asked our users to share their feedback on our next startup idea: Kernal for fundraising.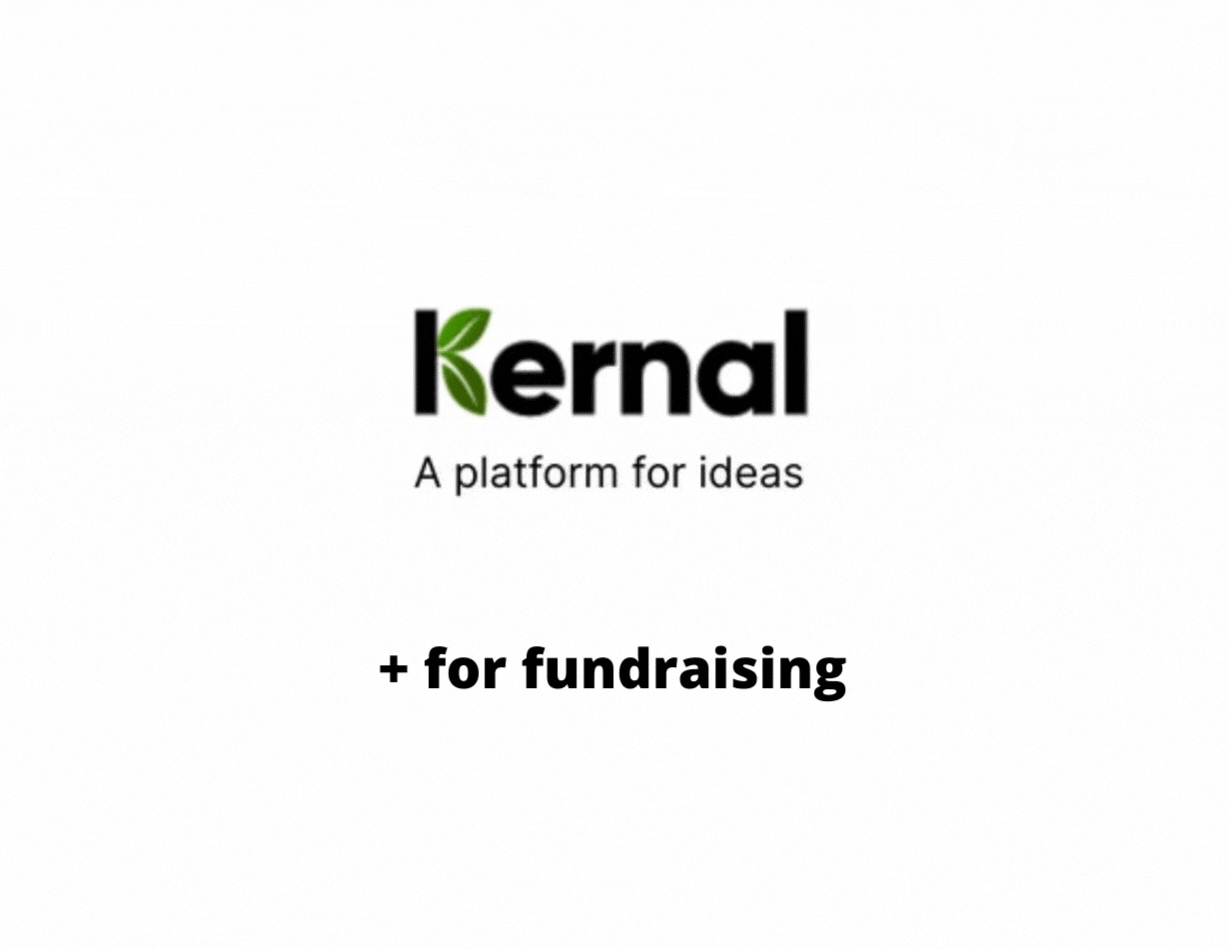 We weren't sure what to expect. But we knew we had an opportunity on our hands when we received $700,000 of investor interest within 36 hours. We started scheduling calls and sharing a deck to lock down the funding for what would become our pre-seed round for Kernal.
That amount today has grown to over $1M on a rolling safe as we look to bring on strategic investors who align with our vision. This group of investors and advisors is excited about what we're building and the impact our platform can have.
🌱 Today Kernal has:
8,000 registered members
15,000+ signed up on our waitlist
Members ranging from unicorn founders to angel investors, engineers to developers, social media mark
1,500 startup ideas ready for building
A weekly newsletter with a 45% open rate
Top followed categories are: SaaS, E-commerce, Creator Economy, AI, Marketing, Cryptocurrency, Blockchain and Productivity
Qualification processes and surveys for onboarding new Kernal members
Dozens of MVPs, pitch decks, landing pages and investor connections seen
Strong Web3 strategy including tools, DAOs, ideas as NFTs and tokenization
And a hungry core team and advisory board ready to take Kernal to the moon
So, what's next? 🌙
Where Kernal's Going
Our team is building Kernal to be a world-class community of founders, ideators & investors bringing ideas to life.
Our platform's key focus is to help enable founders and startup concepts at the earliest stage, through the expertise of our community and powered by our platform.
This will include:
Developing vibrant community forums on Discord and exploring web3 governance structures to users
Leveraging Kernal experts to help validate the best startup ideas ready for acceleration
Bringing on more talent to help scale our community efforts, execute our product roadmap and explore new ways to support startups via web3 technologies like DAOs and tokens
Our upcoming launch of a partnership portal where users will be able to unlock exclusive perks and savings to build their concepts in public
2022 will be a year where we crank up the volume of this community and shine a spotlight on all the innovative projects our members are working on. 🚀
Are you ready to join us in this new vision?
👉 Reach out or reply to this email if you'd like early access to our Discord and ambassador program. If you have any questions about our 2022 vision, we'd love to hear from you.
---
Have an amazing weekend.
💚  Kernal fam
How did you like this week's newsletter?
😍 Loved it · 😕 Meh · 😠 Hated it