😅 What All Founders Want for Christmas
This is the Kernal newsletter: the support group for founders addicted to building kick-ass startups where there's always an extra seat @ the table 🪑
Latest news for Kernalers: ChatGPT is taking over Twitter, everyone tested Lensa AI to see their 2050 avatar and our world economy continues is still flirting with a global recession. Zelensky won Time's Person of the Year, Swifties are suing Ticketmaster, Christmas trees are a ~$2B+ business, Amazon is laying off 20K staff, SBF's back on the speaking circuit and Elon revealed a monkey "telepathically" typing.
Today's word count is tighter so you can get back to your slippers and spiked cider.
Did your secret santa send this? Thank them and subscribe here.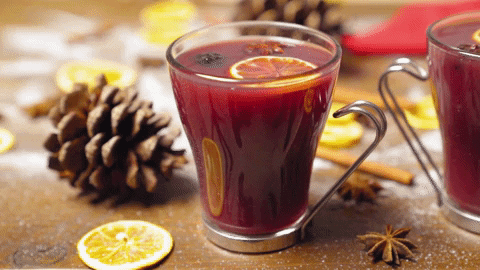 Today's Menu:
🤓 Spicy takes on AI changing the startup world
💥 Fresh startup ideas to build this weekend
🎙 Our Steph Smith AMA is blowing up; you should drop a q
😎 Klever Kernal Memes to keep you grinning  
Meet Yep.so: Spinning up a landing page is a great way to grow your startup idea and collect a waitlist. We recommend Yep.so, not because the founder has a spicy Twitter profile, (which he does) but b/c we use it for our own ideas. Yep.so is a no-code tool that lets you build a landing page in minutes, so instead of complaining, you're scaling.
💬
Want your brand in front of 1000s of builders?
Get in line
🤯 ChatGPT is WILD. Here's the Proof:
Some of you may be a Negative Nancy or a Skeptical Steven. And there's nothing wrong with that. In fact, we love those kinda people.
But to back up our headline, we're gonna dive into the Twitterverse AKA the water cooler of tech. Where everybody's been raving about AI.
It's seemed to have made some HUGE moves this week so we scooped up the spiciest takes we could find to let you decide if you should be worried, excited or staying up late questioning your startup's survival probability. 😅
As MFM Co-Host Shaan Puri Put it This Way:
Try this challenge – "for one day try and use Chat GPT for a day instead of Google Search". He claims he's found:
✅ Clearer responses
✅ No SEO-optimized junk
✅ Option to use clarifying questions to filter your query
Some things he did miss:
😬 The unclear sources at times
😬 Only 1 result shown
😬 No links for more in-depth info
Wanna know the craziest thing?: Chat GPT wasn't even intended to be a search engine. So you can bet Google's gotta be shaking in their boots.
Try Chat GPT and see what all the hype's about
✨ AI Startup Ideas ✨
Up-vote, Comment, or Claim Your Favs
Don't know what to get your Uncle this year? Nipun's trying to help.
Shop...I mean...Upvote Here
Tanveer posted more examples on his Twitter. Check them out.
Yikes. Put them FEAR in them here.
Woah. Really? Yeah. James is blowing our minds.
Click here if you want to be a Business Owner!
Throwing it back to a cool one by Adrian.
Upvote or Be Canceled
Diana and Mike are creating new opportunities in graphic design.
Need a Tutorial for DALLE2?
🌱 Hot Seat Time:
So you've seen the pros share a startup idea. What about you?
At Kernal, you don't need to have the perfect idea. But you DO need to have the humility, curiosity and willingness to share an idea that our community can give honest feedback on.
*A community that's different than the bestie boos you'll see for dinner tonight. Take a shot on posting an idea, see what happens. We know you got it in you. 🚀
Share a Startup Idea You've Been Chewing On
🔥 20 Questions and Growing
Plenty of you have been jumping in to read or ask questions in our asynchronous AMA (ask me anything) with Steph Smith from a16z. Here's some snappy ones that caught our eye:
⚖️ How do you compartmentalize different projects you're working on simultaneously? [link]
🤦‍♂️ Biggest mistake most people make when starting their newsletter? [link]
🤔 Top tactics to slowly build my personal voice on Twitter? [link]
If you want Steph's free, honest and genuine advice on anything startup related under the sun, now's your chance.👇
Ask Steph Smith Literally Anything
🏆 Tweets of the Week
We dug through the archives and found you some gold. The least you can do is reply to this email and tell us which one's your fav.
December's moving fast. Don't forget to stop and smell the cedar. The ideal weekend we'd recommend?
watch a christmas movie,
bake some fresh cookies and
Peace and love,
💚 The Kernal Fam
Wanna sponsor a Kernal newsletter? Get in line 👋
How did you like today's newsletter?
🔥 11/10 · 😕 Meh · 😴 Boring Sauce