🔥Trendy Like Mariah Carey
Wazzz uppppp 🤪  
Still too soon?  I say not soon enough. Welcome back to another edition of the Kernal Times. Ready or not, Mariah Carey season is officially here. Last week we gave you some tips on embracing founder life, this week, we go over tips to embrace the seasons.

All we want for Christmas is to see your startup take off, so grab your peppermint mocha and let's dive in.
Latest news:
Salary Transparency in New York, Elon gets pushback, World Record lottery. TMRW Sports secures investors, Waymo hits the Phoenix Streets, DALLE-2 as an API, and a Beaver Blood Moon Lunar Eclipse.
Today's Menu:
📈 Predictable Trends from Seasons Greetings
🥇 Ideas worth an upvote
🤩 Members you should follow
📆 Predictability from Trends

Just because you're not ready for the season of Mimi, doesn't mean you should be surprised by it. When trends are this consistent, they turn into seasons. They're as predictable as heat in the summer – well, maybe not these days – but you get the point.
Every CEO touts how important data is to their company and when it comes to data on trends, there's a ton of resources. If you're reading this, you might already be equipped to find it (even you, Gary, on your iPhone 6) – but let's go through a quick refresher:

Sites like Google Trends, Exploding Topics, and Trends.vc are just a few of the many tools out there that can make your startup life predictable – which is something we can all benefit from.
Beginners 🔍
Try finding a niche that exploded 6 months ago and predict if it will repeat again this year.
Example: Emma wants to disrupt glasses. She analyzes sunglass search volume and sees it booms before the summer. She takes 2 months to plan, makes a plan 2 months to source a product, and 2 months to advertise.
Builders 🛠
Already have a niche you want to pursue? Do some due diligence. Analyze your keywords to identify when customers are looking for you and when they are not!
Example: Chris sells an educational kit. He can find out when "at home education kits" are googled the most (summer time) and ramp up his ad spend then. Additionally, he'll learn when customers are not looking for him. A proactive entrepreneur will figure out how to grow in the offseason, perhaps he partnering with tutors during the school year.
Bosses 🌱
Struggling to grow? Try Ahrefs to help you analyze what is working and where you can improve. Don't be scared to experiment! Creating data will give you answers to both what works and what doesn't.
Example:  Jop is a business operator. He notices the demand for e-commerce blogs increases. He also sees that GPT-3 an AI have been trending. He digs in more to learn how to leverage these technologies and include them in his work. He then meets the clients' demands and impresses them with quick delivery times.
More spots to obsess over trends:
In conclusion
It's never a bad time to look at the data. Using these tools in your market research can help you find predictable patterns. Once identified, it's a simple matter of acting. What's trending might just be your answer to how to move forward.
🌱 Startup Ideas of the Week
We're narrowing down the podium this week. Upvote your favorites!
Think you can do better? Pitch your idea on Kernal
✨ Latest on Kernal
Tanveer's Making Moves
Are you, or anyone you know, applying for jobs? Even if you're not, this is still worth checking out. YourCoverLetter.com is a secret weapon in the application process (increases your chances of an interview by 86%). Upload your resume and the job description to get the perfect Cover Letter. It's that easy and the first one is free! Let Tanveer know what you think.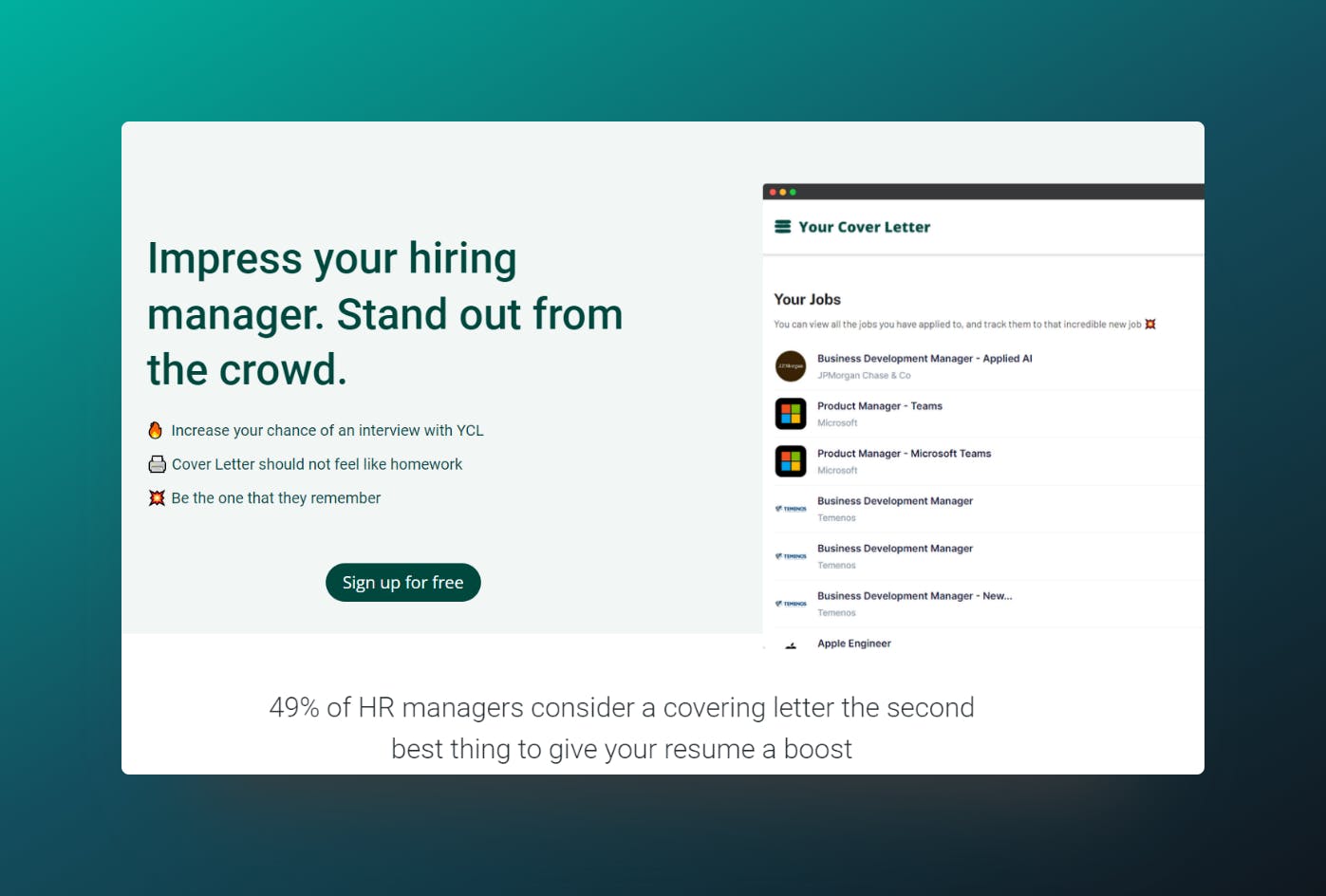 👀 Investors - He's got quick traction with 150 users (1o+ paying)
More from the Community
Welcome new user and Serial Entrepreneur Beata Zbierowska! Experienced in logistics - we're curious what she thinks of Joshua Humphrey's post in Discussions.
Don't have access to Discussions yet? Email us for early access.
Want to be featured? Post an Update!
🤣 Laughs of the Week
"Sup nerds"
Looking for more entrepreneurial advice? Check into Jason Levin's blog post 25 Things I Now Know At Age 25, which applies to all ages.

Thanks for being a part of Kernal! Have some feedback? We are always up for a chat. Book some time here.
Ta Ta for now,
💚 Kernal Team
How did you like today's newsletter?
🔥 11/10 · 😕 Meh · 😴 Boring Sauce