The Early Days with Marie: Building Tally.so
Welcome to The Early Days: a series checking in with kickass Founders sharing honest lessons, tips & tricks and a sneak peek into building from the ground up, in public.
It is a very competitive space, but we felt like there was a place for a new type of form builder experience with a different business model.  We wanted to make form building easy, beautiful, and free without limits.

If you've built a form lately, there's a good chance you've heard of Tally.so. Marie shares her learnings from the early days of getting to MVP, making the decision not to fundraise, gems on finding your first customers, and our favourite building in public. Let's get into formation.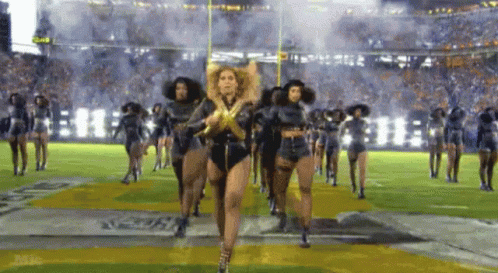 Who you are and what are you building? One-liner
I'm Marie, co-founder of Tally (the simplest way to create forms).
What inspired you to start Tally.so?
As makers, we struggled with finding the right tool to create forms for our previous start-ups and jobs. Google Forms is very functional but doesn't look great and tools like Typeform, Jotform, Formstack make you hit a paywall very fast and can be expensive for early-stage startups or indie makers. It is a very competitive space, but we felt like there was a place for a new type of form builder experience with a different business model.  We wanted to make form building easy, beautiful, and free without limits.
How did you validate your original idea?
Every business needs a form at one stage, and form builders have been around for decades, so we knew there was demand and a market for our product.  We built our MVP in a couple of months and shared it with friends and family to start with. We incorporated their feedback and moved on with cold outreach to other founders online. We asked for feedback about our product, and we received positive reactions from the start.
How did you identify and target your first customers?
We scanned Product Hunt and Twitter and made lists of hundreds of prospects and started doing cold outreach, asking for their feedback. Often without success, but those who did take the time to reply became part of our community of early users and ambassadors. We would:
Look for similar products on Product Hunt and reach out to the people who upvoted or commented
Share your MVP or product with established makers
Join relevant slack groups or communities and contribute
Use Tweetdeck to scan conversations on Twitter about similar products
Reply to relevant questions on forums (Reddit, Quora, Indie Hackers...)
What were some of the biggest challenges you faced in the early days of your business?
Deciding to bootstrap versus raising money (more on that in the next question)
Setting priorities and managing time with a team of 2. Bootstrapping Tally also meant we were not going to hire fast. With a fast-growing user base, we had to manage our time carefully in order to be able to offer top-notch customer support while continuing to build and promote new features. Besides being a team of 2, we're also partners in life and parents, which means it was very difficult to take time off as a family. For 2 years, only one day went by without answering emails or Slack messages (when our daughter was born). We have recently hired our first team member who's in charge of customer support, which gives us more breathing room.
Financial insecurity and the mental load of running your own business. I underestimated the stress of running your own business, not earning money for multiple years and being 'on' 24/7. Nowadays, we feel blessed to be able to make a living out of building Tally, but as we grow new challenges pop up, such as growing Tally, our infrastructure, and our team.
What was your "aha" moment when things started to click and take off?
Our launch on Product Hunt in 2021-03 was the first key step in gaining visibility. We doubled our user base (from 1,500 to 3,000) and our growth rate increased significantly from that point onwards.
Besides word of mouth, our product itself became our biggest acquisition channel. Tally is largely free, and free users have a "made with Tally" badge displayed on their forms. This results in more visibility for our product, new users and eventually paying subscribers.
Can you share some thoughts about your decision to bootstrap and not fundraise?
My partner Filip had a successful exit from his previous startup, Delta, a crypto portfolio tracker app. This gave us the financial runway to bootstrap Tally without raising money. We wanted to do this from the start, but as Tally grew, we received many requests from investors, making us question our decision. We thought about what to do for months before deciding that the most important thing for us was the freedom to build a product we and our users love, and turn it into a sustainable lifestyle business for our family. Being independent allows us to grow at our own pace and make choices that are in the best interest of our users.
What has been the biggest obstacle your company has faced and how have you overcome it?
Our business grew much faster than our team. As we were bootstrapping, we had to wait to hire until we could afford it. This led to a situation where we were spending all our time on customer support, bug fixing, and scaling our infrastructure, instead of building and growing the product. We couldn't ship new features for months and became overwhelmed by the time needed to keep Tally running and keep our users happy.
Our first hire was a great team fit and a success. Unfortunately, our second hire (for the engineering team) didn't work out, causing us to lose more time. We're now onboarding a new team member and looking forward to resuming development soon.
Have you had to make a major pivot along the journey, and if so, what led to that decision?
Our first startup together, Hotspot, was a marketplace that connected travel influencers and hotels. We had the idea while travelling in Mexico in 2019 and created an MVP with some paying customers. In the beginning of 2020, we both decided to work on it full-time. Unfortunately, a couple of months later, the COVID-19 pandemic hit and we lost most of our customers quickly. It was impossible to grow our business during the pandemic, so in the summer of 2020, we decided to pivot completely and came up with the idea of building Tally.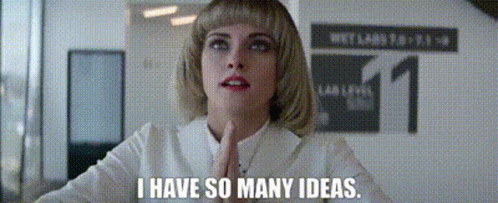 What do you see for the future of your industry?
The no-code industry has been growing rapidly in recent years as more people have embraced the idea of building products without having to understand complex coding skills. This trend is likely to continue as technology advances, awareness is spreading, and more tools are available to help people create powerful products quickly and easily.
Lightning Round⚡
Favourite tool?
Notion
Productivity hack?
Don't hop on calls
Book recommendation?
Haven't read any books lately, I mostly learn from founders who are building in public.  
One-liner for a business idea?
Privacy focused, and affordable affiliate management software that doesn't use cookies 😅
Person you would like to have a coffee with?
Ivan Zhao, founder of Notion
---
💭 Closing Thoughts
In conclusion, Marie's journey with Tally is a great example of how entrepreneurs can take an idea and turn it into a successful business. From validating their original idea to targeting their first customers, to eventually growing their team, Marie and her partner Filip have shown what is possible when you put in the hard work and dedication. Despite the challenges, they have been able to create a product that is easy, beautiful, and free without limits, and it looks like their story is only just beginning.
Keeping up with Marie 👀
Kernal: https://kern.al/u/mariemartens
Twitter: https://twitter.com/MarieMartens/
LinkedIn: https://www.linkedin.com/in/mariemartens/
Do you have an idea that you're itching to share? Post here and watch your seeds grow into a forest. 🌲🌳🌲🌳
🌱
About Kernal
With nearly 10,000 members, 2,000 startup ideas and 200 MVPs, Kernal is an expanding community of founders, operators, and investors focused on validating and building pre-seed startup ideas. Post new ideas, browse startups with momentum, and get expert feedback to take the next steps of scaling your startup idea. This exclusive community is the most supportive place to be for builders at this stage in their journey. We welcome you to join

here.