The Early Days with Joseph: Building Supademo
Welcome to The Early Days: a series checking in with kickass Founders sharing honest lessons, tips & tricks and a sneak peek into building from the ground up, in public
This is Joseph Lee's story of building Supademo using his experience. Unedited because it's that good.
💡Entrepreneurship Journey
I would say I had an "aha" moment, but it was more of a gradual buildup that was driven by my innate desire to build something.
Ever since I started my first side project at 15, I've always been fascinated with the ability to create something from nothing - which has really pushed me to have a bias for action.
For Freshline specifically, the opportunity arose when my friend (and soon-to-be co-founder) approached me about an idea to democratise access to small-scale fishers in the east coast. I was immediately intrigued by the opportunity to help rethink a traditional legacy.
From there, we decided to hack on an MVP. Then this MVP suddenly became a project, which then got funding, attracted employees, and so forth. Soon enough we had a full-fledged business, without even having that intent in the first place.
🎓 Lessons Learned
My biggest lesson is to avoid building a 'solution in search of a problem'. A lot of entrepreneurs can be blinded by pure excitement and joy to build, but picking the right market and the right problem are paramount to building a successful, venture-scale company.
Further to this, so much of success in startups is predicated on the right nexus of market, opportunity, people, execution, and luck.
Some of this may be uncontrollable (i.e. luck), but you can increase your success probability by being deliberate about the market you decide on, the mentors you surround yourself with, and the team you decide to build with.
💪 Driving Force
My drive for personal fulfilment and learning. I've always been steadfast that creating things is the most profound way to create impact and fulfil my potential on earth. I love the zero-to-one process and I'm driven by the excitement of creating delight for others.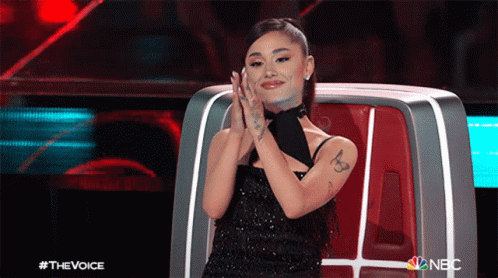 🤔 Surprises in Building Companies
I would say it's the raw number of opportunities out there. I would compare the unsolved problems to space exploration - we're just scratching the surface on what's possible.
As such - I always encourage aspiring founders to just take the leap of faith and go explore. Especially in esoteric, legacy industries that haven't garnered the same level of public interest such as fintech or defi.

🕸️
What are your favourite spots on the internet to learn and hang out?

For business: Slack startup communities, First Round newsletters, tech Twitter

For unwinding: Youtube ski videos, urban planning, Eater/cooking shows
🚀 Current Project
I'm currently hacking away at a few opportunities, but a side project I've been excited about is Supademo. It allows anyone to build interactive product demos with just a few clicks.
It's a radically simple yet delightful experience that is useful for use cases like:
Product: let prospects self-educate and discover product value without signing up;
Support: letting users by learn by doing instead of relying on screenshots or video;
Sales: qualify prospects and recap demo highlights;
Internal: create interactive knowledge documents and training material;
The product is in its earliest innings, so we would love Kernal users to check out the tool and provide feedback. After the trial is completed, you can use KERNAL30 to get 30% off your first three months of Pro.
🏆 Biggest Win
I'm proud to say I've never had a full-time job so far in my life (outside of university internships). I've always been building for myself and others - and have done so for over six years now.
💰 Best $100 Spent
A round-trip fare to San Francisco (thank you Flair Airlines).
I was able to leverage the opportunity to co-work and mingle with several founders from the On Deck community - which is an awesome network of folks looking to build their next tech venture. All this for less than an Uber ride from the airport!
🛠️ Productivity Tools
Honestly, Supademo has been really helpful - and it's not because I'm forced to dogfood the product. I've been using it to surface the value of several of my projects without pay walling access or forcing prospects to sign up for an account.
Another awesome use case has been using Supademo to reproduce bugs (with automatic annotations!) that can easily be shared with engineers at my other companies.
Otherwise, I love the simplicity of Notion, Slack, and Firebase. Specifically with the latter - I'm blown away by how easy it is to spin up and ship a new application whenever I'm working on a new project.
📚 Book Recommendation
I love Shoe Dog by Phil Knight. Beyond the wonderful story of Nike, he does a great job of celebrating and giving credit to all his supporting cast of founding employees - who often work behind the curtains without the respect and recognition they often deserve.
We often give too much credit to the mythical founder and associate success with their doing. The supporting cast is often a bigger determinant to success than the single CEO.
Other books I love:
The Happiness Advantage by Shawn Anchor.
The Messy Middle by Scott Belsky
💬 Favourite Quote
"Do not go where the path may lead, go instead where there is no path and leave a trail." - Ralph Waldo Emerson
💭 Closing Thoughts
Joseph's journey of building Freshline and Supademo is a testament to the power of perseverance, deliberate decision-making, and a passion for creating impact.

His insights on picking the right problem to solve, surrounding oneself with the right mentors and team, and exploring esoteric industries are invaluable to aspiring entrepreneurs.
With his continued drive for personal fulfilment and learning and his knack for building delightful experiences, we can only imagine what exciting opportunities Joseph will uncover next.
Keeping up with Joseph 👀
Kernal: https://kern.al/u/josephlee
Twitter: https://www.linkedin.com/in/jhylee
LinkedIn: https://www.linkedin.com/in/jhylee
Do you have an idea that you're itching to share? Post here and watch your seeds grow into a forest. 🌲🌳🌲🌳
🌱
About Kernal
With nearly 10,000 members, 2,000 startup ideas and 200 MVPs, Kernal is an expanding community of founders, operators, and investors focused on validating and building pre-seed startup ideas. Post new ideas, browse startups with momentum, and get expert feedback to take the next steps of scaling your startup idea. This exclusive community is the most supportive place to be for builders at this stage in their journey. We welcome you to join

here.