The Early Days - Building Kradl with Anna Grigoryan
Welcome to The Early Days: A series that checks in with kickass Founders who share honest lessons, tips & tricks and a sneak peek into building their startup in public, from the ground up.
Podcast Discovery should not be an accident
This week we're catching up with Anna Grigoryan - vibe checker at Kradl. This is her story of building a podcast marketing company.

Kradl is a platform for podcast listeners to discover podcast episodes for their moods. This means you can be very specific with your search query and (given the podcast episode on that topic exists somewhere) we will provide you with a recommendation.
Where did the idea for Kradl come from?
I always knew I wanted to do something in the podcasting market. I'm an avid podcast listener, that's how I stay up to date with my passions and work-related topics.
At the beginning of December, I made a tweet to ask people in podcasting about their experiences. The tweet performed very well, so I had my January and February fully booked with conversations with podcast creators and listeners.
I did 2 months of in-depth customer research and figured that the only point of contention both listeners and creators have is the lack of discovery tools. Based on this we created Kradl.

What is one strategy that has helped you grow your business? Please explain how.
Dedicating 2 months to customer research and doing it every week still is the biggest plus. It's better to build for people you know than a hypothetical customer segment.
Goals 1 year, 5 years
Our goal for years 1- 3 is to provide the best discovery and listening experience among podcast players.
The main goal for this stage is to give the listeners exactly what they want and give them control over their feed by changing their preferences.
The next which is our 5-7 year goal, is to provide the discovery and analytics tools for the creators to see how their podcast is being discovered and what the listeners prefer.
What does your typical day look like and how do you make it productive?
I have a set of things I do every day.
Reaching out to listeners/creators to do customer interviews
Conducting customer interviews
Curating or updating the already curated playlist.
Writing a podcast review.
Promoting the playlist or the review on relevant communities to find the listeners and creators to talk to.
So you can say it's a cycle.
With this, if I have a low-energy day, I can do the bare minimum and still have get progress.
My top priority is speaking to people and learning about their journeys so I try to focus on the conversations I have.
I also spent a very limited amount reading news about audio and the creator economy. I love reading industry news, but I tend to get into rabbit roles so I try to stick to 2-3 newsletters.
Everything else is just a lot of thinking, dreaming and analysing the gains of the previous day.
How do you bring ideas to life?
Currently, I do a lot of "things that don't scale".
Making custom playlists (the one about being extremely online is the most popular on the platform)
Because we use Softr for this first version it's very easy to make fast changes to Kradl.
I'm also very fortunate as I work with a very talented CTO who's currently building Kradl and a designer who created an amazingly unique design system. So when Kradl will be launched I have a great and flexible team that works on bringing those ideas to life.
What's a trend that excites you?
During the pandemic years especially this idea of owning your data, your produced media gained a lot of popularity. I love that people increasingly treat social media companies and creator economy companies with a huge dose of skepticism.
The ownership and unbundling of everyday settled things excite me.
Years ago launching a search startup or social media startup would be considered strange, but now it's a perfectly normal thing to do, and the question of "what if Google does it?" became irrelevant.
How did Kernal help you get to an MVP?
The initial encouragement that I got on Kernal was significant. Because while I did a lot of customer research, Kernal was one of the first places outside of my "bubble" where I posted about Kradl.
Seeing people who want to invest or would potentially pay for the product was very encouraging.
Anything else we should know that would help our members build to the best of their abilities?
Again, no one knows your company better than you. Choose your advisors wisely and always think about the customers.
What is one habit that makes you more productive as an entrepreneur?
Good quality sleep. Nothing can beat that. More technical is keeping the Notion workspace up to date.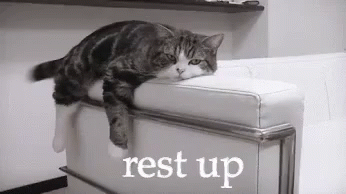 What advice would you give your younger self?
Don't read too many entrepreneurship books. Other entrepreneurs' success is not the same success that you want, and their path is usually much different than what is written in the book. The same goes for following too many people on tech twitter or joining too many founders-focused communities. Don't chase every trend that is happening out there.
Read fiction, and nonfiction that you enjoy, listen to the music you enjoy and go on walks. You know your company better than anyone else.
What is one failure you had as an entrepreneur, and how did you overcome it? Lessons learned.
Chasing and relying on vanity metrics is one of the things that plagued my initial projects.
Vanity metrics like statistics from social media platforms or getting in some tech trends.
After a lot of self-reflection, I finally understood that my unique experiences online and offline are more valuable than some obscure media trends. And those will create a long-lasting connection between my products and customers rather than sterile trendy content or websites that I build.
A favourite tool for productivity?
I don't like productivity tools, just because they seem to have the motivation to pull you in and keep you there, rather than help you achieve a goal. My favorite organization tool is Notion.
I spent a lot of time organizing it for my ever-changing work processes, and I used Make to automate many tasks, so now I have a workflow optimized for social media, personal task management, and budget management.
I highly recommend setting up your ideal flow with Notion or another organization tool.
What is the one book that you recommend our community should read and why?
I'm a newly converted Dune fan. I read all the books in the series and highly recommend all of them especially "God Emperor of Dune". Exciting ideas around equality, government, and religion.
What is your favourite quote?
As a Dune fan, I can't miss the opportunity to quote it.
"They are not mad. They're trained to believe, not to know. Belief can be manipulated. Only knowledge is dangerous." Dune Messiah

Closing Comments 💭
Consistency, customers and organization are themes Anna's using while building Kradl. Rest should never be compromised and neither should following vanity metrics. Challenging the status quo will help you get the ideas you thought you couldn't get off the ground and we're here to cheer you on while you do so. I'm excited to follow along as Anna builds a platform which is indie-focused and works to help diverse creators find their audiences.

Do you have an idea that you're itching to share? Post here and watch your seeds grow into a forest. 🌲🌳🌲🌳
---
🌱
About Kernal
With nearly 10,000 members, 2,000 startup ideas and 200 MVPs, Kernal is an expanding community of founders, operators, and investors focused on validating and building pre-seed startup ideas. Post new ideas, browse startups with momentum, and get expert feedback to take the next steps of scaling your startup idea. This exclusive community is the most supportive place to be for builders at this stage in their journey. We welcome you to join

here.