🏀 Shoot Your Shot
Happy Friday Builders,
Our team's back at the keyboard after some killer vacay time. Wanna guess what we missed most? Other than skimming @VCbrags on Twitter, it was probably seeing first-time posters on Kernal building the confidence to shoot their shot.
For today, we're digging into:
The Kernal Checklist: items you should have for a successful startup post
Startup Gems: one-liners you'll wanna drop at Frank's BBQ this weekend
Pitch Us: we're looking for partnerships 🎁
Pause your podcast, fill your coffee and let's dive in.
Kernal Launch List:
Just like every great camping trip has a packing list, most startup ideas on Kernal that gain traction have a similar rhythm to them.
So to give each of you a leg up on your next post, we wanted to break apart the DNA of a successful Kernal post to get you closer to raising the round when you open up your SAFE note... 💰
1. Pre Launch Research
Before starring at a blank page, it's important to build some conviction around your startup idea. It doesn't need to be a peer-reviewed research paper full of clunky words. But it should have something that points to a problem.
After all, as humans we hate problems. We bond over them. Shucks, we write books about them. So to hook in your reader: address a problem.
Sakshi does a great job at this with Tinder for travel partners:
Right out of the gate, she points out how backpacking solo isn't near as fun as finding a friend. After hooking us in, she now has the stage to drop her startup idea on us.
Aside from picking a human problem, it's also important to do your research. Platforms like Trends, Indiehackers, CB Insights and many more corners of the internet have loads of data you can pull up to validate a market for your idea.
Add things like:
How big the market is and how fast it's growing
Links to pre-existing ideas, startups or founders
Disclose if you have domain expertise or connections in the space
All in all, as long as the ball is rolling with your problem pain point and market research, you should be off to the races.
2. Launch Mode
So you've done the dirty work and you've worked up the courage to share your idea. Now's the fun part: posting it on Kernal. 🌱
Similar to a good tweet, you wanna keep your startup idea crisp and easy to engage with. You want something that's gonna stir up some conversation.
Our list of hacks for writing up your idea:
Share a working business model: outlining the value prop for readers. Readers like to give input when they see a monetization strategy.
Talk a bit about idea validation (ie. I have 5 clients that told me they'd pay for this or my Uncle just bought 20 of these etc.)
Get an email capture in place for members to stay notified like Daniel did with his newsletter startup idea
Give a timeline or expectation of next steps to readers: Do you plan to build this? Are you seeking fundraising? Are you looking to build a team? It's okay if you're not serious but let readers know how they can weigh in.
Share some social proof of who you are or where the idea could be taken. Zain did this well in his pitch deck idea as he's already a VC with access to capital that could literally fund any startup reader that DMs him.
Ask readers a question to close. Maybe something like: Would you know of any introductions? Has anyone seen a product for this?
Some other technical tips that help Kernal ideas pop:
Add 3 idea tags to list the concept within a Kernal category. This will alert followers of that category (some of 500+) so that people can jump in after being notified via email
Add an eye-catching photo from clipart, Google Images or even Unsplash to draw in readers. Andrew Gazdecki does a great job with this photo he snagged from google: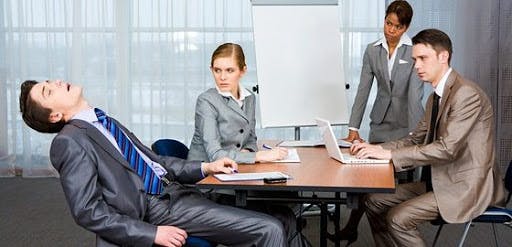 Write a witty one-liner that people can relate to. Share something people would wanna pass onto their friends. Or bandwagon off other big names like Airbnb for X to capitalize off trends startup folks would relate to.
Will Smith got clever with this idea that sat on the hot radar of Kernal for a couple weeks:
After everything is set, hit post and voila! You've got yourself a startup live on the internet ready for the world to see. 🌎
3. Post-Launch
Now that you've got the startup up on Kernal, spend some time sharing it around different places to get some eyeballs on it.
Spots like:
Twitter, Indiehackers and Medium, Reddit
LinkedIn, Slack Groups, an email newsletter, Quora
You can also visit these 100+ spots to re-post your startup idea
Remember: marketing comes easy to some, and harder to others. If you don't have a knack for selling your idea, realx. It can be tough. Don't feel bad.
Some other ideas to help gain more up-votes on your startup ideaL
Ready to share: keep your Kernal link easy to reference when people talk about your industry. You could loop back and say, "Hey, have you ever thought of this?"
Ask a friend or colleague to give feedback: often friends and family are always happy to share their 2 cents. Even if Aunt Joanne don't know a thing about startups 👀
Respond to voters: watch how people are voting and commenting on the idea. If people ask questions, respond within 48 hours. If someone votes to help invest or build the idea with you, reach out to them on social media for a chat.
The important thing with your Kernal idea is that you make it yours. Treat it as serious as you'd like to but don't overcomplicate the process. Have fun, test out ideas you have in the back pocket and see where it goes.
You never know whose reading on here...
👑  TL;DR:
Here's how to post a successful startup idea on Kernal:
Address a problem
Do your market research
Find a clever title for the top
Add some monetization ideas
Upload a snazzy photo for viewers
Share your goals for the startup idea
Ask a question to readers for engagement
Launch it everywhere you can on the internet
Message it to your community and audiences online
Startup Zingers:
📰  50 $1M+ startup ideas: Pat from StarterStory pulled together a list of 50 founders that have launched $1M+/year businesses
👮 Hacking for Good? Crypto firm, PolyNetwork, offers a job to a hacker a couple days after he stole $610M from the platform. The new LinkedIn title if he accepts? Chief Security Advisor.
👀 SPAC Attack: Your favourite neighbourhood scooter, Bird, has just launched an electric bike and is gearing up to go public via SPAC along with most of the world.
🏠 Knock Knock: Whose there? Launch House and they just raised $3M. A Kernaler, Michael Houck, alongside two others have plans to expand their residency program to launch LA and NYC programs leaning in on Web 3.0 topics. The round was led by Flybridge Capital Partners and drew in over 100 angels, including your favourite Twitter follow, Balaji Srinivasan.
🎁 We're Hunting for Kernal Partnerships 🎁
As we grow our user base, we want to start working with partners in the startup space that have an offer to provide our Kernal users. Shoot your shot and send us an email below if you have a service that we should know about.
We wanna hear everything in between idea sharing to IPO'ing. So if you've got a discount or benefit our users should know about, slide into our DMs or simply reply to this email with your info.
Email Kernal here
✨ Featured