The Early Days: Building Sparks with Ankit Nayal
Welcome to The Early Days: A series that checks in with kickass Founders who share honest lessons, tips & tricks and a sneak peek into building their startup in public, from the ground up.
Building Relationships
Today we're chatting with Ankit from Sparks - The Relationship App: super-powering your relationship experiences 💕
Ankit, lived in five different countries, ranging from the far east, in China, to the far west, in the USA. While living in these countries, he noticed that there were plenty of apps to help him find a partner. Still, nothing substantial to help him improve his relationship.  Very few apps existed that added value once the relationship actually began.

In 2021, he began conceptualizing an app that would be central to easing all "experience decisions" in a relationship - movies, recipes, games, restaurants, bars, events, vacations, etc, and so began the work on Sparks - The Relationships App.

In 2022, he was joined by Ankit Seth, Akriti Nayal and Pablo Ignacio. The team brings a wide range of skills together, including an MBA from IESE Business School, a CTO who built over 50 products, an ex-TikToker and a design guru who worked for the likes of Sony & Didi (China's Uber). Their end goal is to make it easier to be in a relationship, rather than make it easier to be out of a relationship (as the current dating apps do, where another relationship is just a swipe away).

As Ankit Nayal says himself, "We believe that the next swipe should not be to find a new relationship, but instead to make the current relationship stronger. We even call ourselves the anti-dating app-app.
🥅 Q: What are your goals for 1, 5, and 10 years down the line? The ultimate champagne goal you want to celebrate?
A: We want to have made a million relationships simple and fun in the next five years. That is our BHAG! 🎯🤩

🏁 Q: What have been the biggest learning moments for starting a company? Biggest challenges?
A: There will be completely sh*t days, and there will be amazing days. The only magical solution that works every time is consistency. It will power you through the days when you feel low, it will remind you of the work that needs to be done on the days you feel high.
🎳 Q: What is Sparks' secret weapon?
A: Our team of super sparkers. We have an amazing CTO who built over 50+ tech marvels for startups and corporations. Our CMO was a part of TikTok's journey as they grew and created a new definition of social sharing using just 15 second videos. Our CDO helped brands like Sony and Didi design beautiful art in their pursuit of raising awareness in public. And finally, as the CEO, I built one of the most technologically advanced gyms in China and then consulted for a European giant scale with their growth from Series B to C. Individually, we know our domains well. But together, we are Sparks' success!


💁🏽‍♂️ Q: Best feedback you've gotten from building in public [named or anonymous]
A: A user sent us a message on Instagram and told us that she was finally able to figure out movies to watch with her partner using Sparks. They both were in a LDR, and struggled to figure out what to do together, remotely. Movies were one of the elements they enjoyed, but they always had trouble finding the right one to watch. We solved that problem for them and gave them more quality time not spent bickering. That was a win. Improving relationships, one by one! :)
🌱 Q: How did Kernal help you get to an MVP?
A: This was back in 2021 when I was beginning the idea validation process. Kernal provided us with a cool platform with eye-pleasing UI and simple UX to put our idea in front of the masses. It was encouraging to build in public there and hear constant constructive feedback from the community, as we believe that is the only way to learn fast and grow in today's world.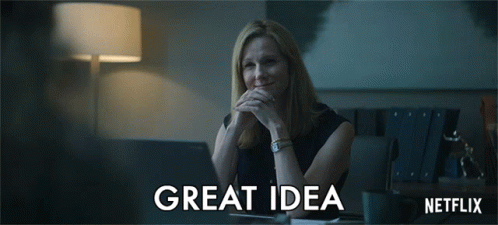 📱Q: What are some shifts you see happening in Social Media/App development?
A: Social media in comparison to previous times has had a complete shift in the market. For example, we all moved towards messaging, interactive dialogues and social interactions, more expression through videos eg: reels, TikTok's, vlogs etc. With social media nowadays people are able to interact more openly and both the big and small businesses benefit from it. It is the time for a new age of social media, where attention spans need to be captured in 15 secs, otherwise, you lose them!
📲 Q: How does the app function?
A: The app offers a wide range of new experiences to swipe on, from at-home activities to dates you can do outside your home, either just with your partner or with a bunch of friends. You swipe on the experiences, your partner does the same, and in the end, you have a curated list of matched experiences you both like! Kind of like Tinder, but instead of matching people with people they match couples with experiences.
They also have a partner profile, which is specifically tailored to improve couple relations by acting like a superpowered note and tracking all the important things about one's partner, achieving milestones for going on dates together, creating a shared dream bucket list, as well as sending partners a playful nudge or an ice breaker. Explained below are the features which they will initially offer, with plans to list bars, restaurants and events soon after:
Movie decisions: Users swipe on their favourite movies and match with their partner to decide which movie is it going to be! No more painful hours in front of the TV arguing about what to watch! (already available)
Crowd Date Ideas: Users submit their best date ideas and swipe on cool ideas submitted by the community. A reddit for relationship experiences, but one which they can swipe on! (launching in October)
Partner Profile: Like a cute notebook where they write down all the important things about their partner. "I am in the mood" button is also included! (launching in October)
Ask Me Anything (AMA): Seek advice from the community regarding any questions you have. Because no two relationships are the same.
Closing thoughts:
There you have it, the early days of building a startup require the consistency to handle the highs and lows, an amazing team that can help you take your mission to the next level, a great community to bounce ideas and ask for support, and above all a vision to tackle something big.
A huge thanks to Ankit for sharing his journey building Sparks! To keep up with their journey and for more information follow their progress on Kernal here, visit www.createaspark.app, read the relationship-related blog at https://www.createaspark.app/blog and follow them on LinkedIn: www.linkedin.com/company/sparkstheapp.
---
Do you have an idea that you're itching to share? Post here and watch your seeds grow into a forest. 🌲🌳🌲🌳
🌱
About Kernal
With nearly 10,000 members, 2,000 startup ideas and 200 MVPs, Kernal is an expanding community of founders, operators, and investors focused on validating and building pre-seed startup ideas. Post new ideas, browse startups with momentum, and get expert feedback to take the next steps of scaling your startup idea. This exclusive community is the most supportive place to be for builders at this stage in their journey. We welcome you to join here.