😏 AI Hacks for your Startup Idea
Hey Everyone,
This is the Kernal Newsletter: the friend that nods & listens to your 2023 goals when inside we're wondering how to optimize AI for investor outreach.
Latest news: Microsoft's 'bout to drop $10B into OpenAI. Powell's backing up on climate. Meme accounts are now doing executive recruiting. Branson's Virgin Orbit has lost rockets. Musk's SpaceX has raised US$750M (half as much as Kernal's seed round). Coinbase, BlackRock & Goldman are slicing staff. TikTok's getting banned on government iPhones. Since 2008, developers earned $320B+ via the App Store. Enough tech talk - lets nerd out on AI.👇
---
      Sponsor   |   Follow Twitter  |   Attend Today's AMA
---
Today's Menu:
🧐 AI hacks for your startup idea
📈 Fresh startup ideas to noodle on
🍾 Got a growth question? Ask Dru Riley Anything
⚾️ Katchy Kernal tweets
🧐 AI Hacks for your Startup Idea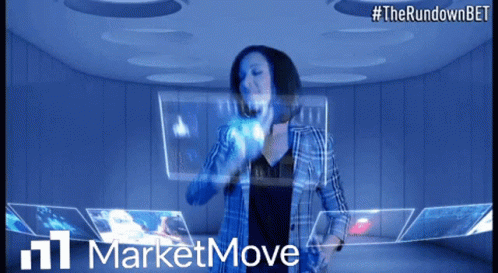 48 hours ago, we tweeted we wanted help for an AI deep dive. And to be honest, ya'll delivered. Big time:
So down the rabbit hole, we went. But now that it's 1:39 am on a Thursday night and our boss is following up with a bit too many slack messages, sooo it's time to make something of these notes.
*before we dig into the advice, let's answer wtf you should care about this space. AKA we'll prove to you how AI isn't just another bubble to shake your head at like Angela from The Office.
🔎 Why AI Isn't Another Buzzword
The facts:
Sam Altman is the former top dog at Y Combinator and is now the CEO of AI startup OpenAI. The other co-founder is Elon Musk, a startup founder you may have heard of once or twice. As a team, they project $1B in revenue by 2024.
According to Fortune.com: if all goes to plan, Microsoft will close a $10B investment into the AI startup by end of month.
Fortune continued by saying "Once $92 billion in profit plus $13 billion in initial investment are repaid (to Microsoft) and once the other venture investors earn $150 billion, all of the equity reverts back to OpenAI."
TL;DR: when this Microsoft + OpenAI deal strikes, they'll be one of the most valuable startups in the world. And the deal will validate AI as a massive builder opportunity for other founders around the world
Let's get onto the AI hacks so you can continue with your day.
But we hope that the back story helped you consider why the timing of building or investing in startups connected to the AI space is top of mind.
🤫 Some AI Hacks You Should Steal:
🔍 BenBites.co Daily Newsletter: with every great movement, comes great content. Ben Tossell's daily AI newsletter is a clear winner. He collects the top news, tools and memes of the day. Subscribe here if you want your fill. Some tools he's called out:
🔍 VCs/Startups to Watch in AI:
Andrej Karpathy: former Director of AI at Tesla and OpenAI (plus a Ph.D. @ Stanford) just launched his new project: NanoGPT - The simplest, fastest repository for training/fine tuning medium-sized GPTs
Anthropic, the startup co-founded by ex-OpenAI employees, has raised over $700 million in funding to date. It's developed an AI system similar to OpenAI's ChatGPT that appears to improve upon the original in key ways
Radical ventures raised $550m to deploy into AI; may be worth looking up their partners on LinkedIn and getting to know them for your upcoming seed round
Top 25 VCs backing AI startup: easy list to skim and build some relationships with
Developer of Al-powered pathology solutions, Qritive, raised $7.5 million. May be worth keeping an eye on
Seek AI secures $7.5m to build a generative AI platform for data. (link)
Inbenta, a provider of AI-powered chatbots, raised a $40M round led by Tritium Partners (TC)
🔍 More Resources:
Last hack (and this one's really fun to play around with...):
Make ChatGPT you're new best friend. Seriously. Watch this.
Ben from the Ben's Bites newsletter (remember we covered him above) asked ChatGPT to make him 3 newsletter reviews and it did this...
The point isn't to misuse chatGPT to lie. That's bad. The point is to use ChatGPT to brainstorm creative ways you can scale your startup idea. Such as...
Turn this one-liner startup idea "X" into a blog with 3 benefits
Make an original call to action sentence based off my business that does XYZ
Act as a promoter for my new product launch. Come up with an entertaining story that will make moms aged 40-50 laugh about the benefits of exercising.
Steal this 50-page prompt from OpenAI below if you need some ideas.
That was a lot. But we hope you found some goodies. Now's let's talk ideas.
✨ Startup Ideas ✨
the section we've alllllll been waiting for
Wanna build, use or invest in a startup idea? Up-vote your favourites.
Got an idea of your own?
Stop "shoulding", start sharing. Smash the green button below.
🧐 Got a Growth Question? Ask Dru
The questions have been flooding in since Dru posted his AMA yesterday morning.
There are few people in this world that have spent 3,000+ hours researching what Dru has. If you have any single pain point in your startup, NOW is the time to ask it. Stop scrolling dumb emails and ask your dream question. Or there's another option.
Wait until you hire that $1,000/hr "marketing consultant" this April to help you out. Your choice.
Ask Dru My Dream Startup Question
Now for Some Serious & Silly Tweets:
Thanks for reading until the end.
Wishing you a wonderful weekend with plenty of tasty food.
💚 The Kernal Fam
P.S. Here's 50 ChatGPT prompts you can try out today
How did you like today's newsletter?
🔥 11/10 · 😕 Meh · 😴 Boring Sauce